Original VSDT technology delivers a ultra high quality prints with drop dots from 7-35pl.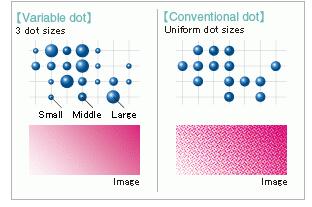 White ink overlay print enables brighter and far more vivid images on both transparent and colored substrates.



R2000 hybrid with Ricoh GEN5 print head, not only on roll media but also on rigid media. Equipped with a feed and delivery table, it enables direct printing on rigid media up to 30 mm thickness.

Adopts the vacuum adsorption system controls the whole printing platform, keep the medium level, to ensure that the true "edge to edge" print.
The hybrid with both X & Y axis media guide system. As well as a automatic infrared media detection system.

It is equipped with CE certificated suction pump with adjustable suction power and zone.
Two negative generators, one is for color while the other one is for white color.
Using 1.25 G high-speed fiber optic two-way communication, to ensure a stable high speed data signal transmission, ensure stable and high quality image data transmission.