1.Mechanical structure achieves high-precision printing, to reduce printer unit vibration, the print table moves during printing instead of the Y-bar.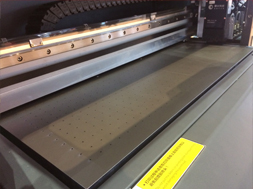 2. Fiber optic transition system:
A 1.25G/s data processing capacity, more than enough any resolution image prints. The fiber optic system also has an anti-interference ability, which can make sure the stability during high speed output.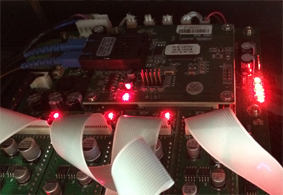 3
. YILIJET's superior print-image quality control technology:
Advanced pass system reduces banding and uneven color printing with blurred boundaries similar to gradation printing.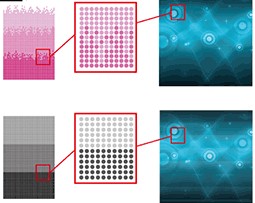 4. Maximum 18sqm/h* productivity at production mode
An array of four staggered printheads increases the printing speed and achieves top-level productivity in the same product category. Furthermore, by expanding the print area to 710 × 510 mm (28 × 20 in), it is possible to print at the size of 636 × 469 mm (25 × 18.5 in), which is often used for screen printing.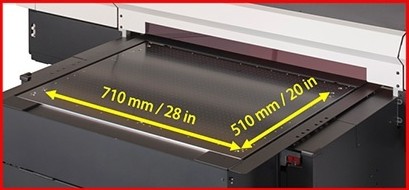 5.New printhead's ink-circulation system reduces clogging nozzles:
The ink-circulation system in the head reduces ink settling and thus provides stable ink jetting. In addition, this system removes air bubbles, which plug the nozzle.. Thanks to this function, the nozzle-cleaning frequency is reduced, and accordingly, cost-effective stable printing is achieved.

6.High-value added print with clear ink broadens the possibilities of business.
It is a clear ink that can give an additional value such as both gloss and matte tones, texture expression according to the application. It provides high-grade glossy representation and expressive embossing feeling with highly-concentrated clear to lead a fine and beautiful texture print.